Like "Tusculum College ARCHES" on Facebook for updates and information or call Stephanie Langley at (865)693-1177, ext 5006.
Spring 2016
 January 30th, Dracula at the Niswonger Performing Arts Theatre, Greeneville, TN
March 3rd-6th, Graduate School Trip TBA
April 16th, Knoxville Star Financial Literacy Cruise, Knoxville TN.  A riverboat cruise with dinner and lecture by a special guest.
Spring 2015:
January 17th from 9am-3pm at the Greeneville and Knoxville campuses: Praxis Core Workshop
January 29th- Knoxville campus: FAFSA Frenzy
February 3- Kingsport campus: FAFSA Frenzy
February 5- Morristown campus: FAFSA Frenzy
March 4th-7th: Chicago Graduate School Trip
March 23rd-27th GPS Spring Break
April 30th: Johnson City Career Fair
April 9th: Knoxville Career Fair
April 24th: Il Travatore performed by the Knoxville Opera
April 18th, Knoxville and Greeneville Campuses: Praxis Core Workshop
Fall 2014:
September 27th, NAVITAT zip-lining adventure
October 18th, Student Support Services Homecoming
November 3, Career Fair on the Knoxville Campus
November 5, ETSU Career Fair in Johnson City, TN
November 27th, Biltmore Estates
December 5, Sister Act at the Tennessee Theatre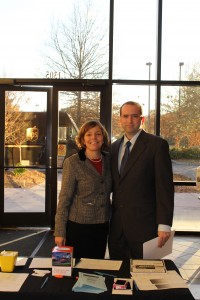 2012/2013 events included: