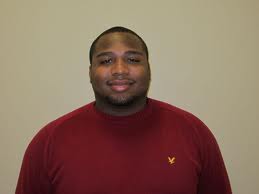 423-636-7300, ext. 5275
Location: Greeneville: Annie Hogan Byrd office 101,
The Morristown Center: Room 19
Kingsport Higher Education Center: Tusculum College Suite
Education
M.A. Organizational Training and Education, Tusculum College, 2011
B.A. Sport Management, Tusculum College, 2009
Hometown: Marietta, GA
Foods: Hibachi Cuisine
Books/movies: The Bible/Mystery movies
Hobbies: Coaching football at Tusculum College, spending time with family and friends, Mentoring young adults, traveling and being outdoors.