Tusculum College in Greene County will serve as a collection site for victims of the West Virginia floods, which have devastated the area, leaving thousands in need of assistance.
Collections are underway to be taken to West Virginia. Anyone willing to donate items may contact cwashburn@tusculum.edu or call 423.636.7300 and ask for Courtney Washburn, coordinator for the Center for Civic Advancement at Tusculum College. Drop offs must be made by Friday, July 1, by 4 p.m. and drops may be made at the Niswonger Commons Living Room on the Greeneville campus.
Water is the number one item needed. Other specifically requested items include: packaged nonperishable breakfast items that do not require heating, including granola bars, pop tarts, etc.; cleaning supplies, including trash bags, heavy rubber gloves, bleach, tarps, shovels, bins, and trash cans; baby diapers and wipes.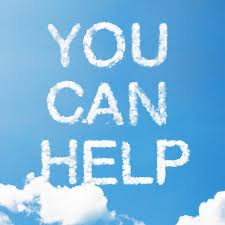 There are three additional locations in Johnson City accepting donations. These include: Downtown Farming, located at 221 Cherry Street, accepting bottled water, bleach and other cleaning supplies, trash bags, tarps, nonperishable food items, and pet food; The Willow Tree Coffee House, located at 216 E Main Street, accepting diapers, diaper wipes, toiletries, basic first aid supplies, clean summer clothing, shoes, blankets and kid's art supplies and books; and Shakti in the Mountains, located at 409 E. Unaka Ave., accepting feminine hygiene and personal care products, and baby/child care products including but not limited to: diapers, diaper wipes, diaper cream, formula, packaged nonperishable healthy snacks for children and baby food.
Donation sites in surrounding areas are still being sought. Groups, churches or organizations interested in serving as a volunteer drop off point should email Rachel@arcd.org. The final donation drop off must be made no later than 4 p.m. on Friday, July 1. Items will be delivered to a relief station in Fayetteville, West Virginia, on Saturday, July 2.
Anyone interested in assisting with transportation costs, may make monetary donations to the Appalachian RC&D Council at the Downtown Farming collection site or to send money directly to organizations helping the victims, either of the following two sites may be used: United Way of Greenbrier Valley at http://www.unitedwaygreenbrier.org; and Red Cross: 1-800-RedCross or online at http://www.redcross.org/ and select "donate funds."