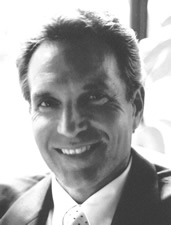 How can schools meet the challenge of educating students to be successful in a world that promises to be far different than the one their elders have known?
That question will be the focus of a lecture by Oliver 'Buzz' Thomas on Tuesday, March 13, at Tusculum College. Thomas, executive director of the Niswonger Foundation, will present "Preparing Students for Life on Another Planet: K-12 Education for the 21st Century" at 7 p.m. in the Chalmers Conference Center in the Niswonger Commons on the Tusculum campus. The event is part of Tusculum College Arts Outreach's Acts, Arts, Academia 2007 performance and lecture series.
Education is at the focal point of Thomas's role at the Niswonger Foundation and of the mission of the foundation itself. Prior to coming to the Niswonger Foundation, Thomas served as a minister, attorney, author, teacher and community leader in his multi-faceted career.
As a minister, he served churches in Tennessee and Louisiana. Thomas' interest in charitable work is rooted in his experiences as an inner-city youth minister in the Irish Channel of New Orleans. He earned a Master of Divinity from the New Orleans Baptist Theological Seminary where he also graduated first in his class and was chosen as the school's outstanding divinity student.
As an attorney, Thomas has experience practicing at every level of state and federal courts including the U.S. Supreme Court. His clients have included the National Council of Churches, the Southern Baptist Convention and the Children's Defense Fund. He has appeared as an expert witness before the Judiciary Committees of the United States Congress several times. Thomas is a Phi Beta Kappa graduate of the University of Tennessee where he graduated first in his class, and he received his Doctor of Jurisprudence from the University of Tennessee College of Law where he was Order of the Coif. Thomas earned his Master of Law from the University of Virginia.
As an educator, he was an instructor of First Amendment law at Georgetown University Law Center. Thomas has also lectured at such universities as Harvard and Notre Dame. More recently, he was a member of the Maryville Board of Education, serving three years as chairman. Thomas has also provided training to teachers and administrators from more than five hundred school districts from North Carolina to California.
As an author, Thomas co-authored The Right to Religious Liberty and Finding Common Ground, the First Amendment handbook endorsed by the Department of Education and used in many of the nation's public schools. His articles have appeared in a variety of national publications, and he is a regular contributor to USA Today. Thomas has also been a guest commentator for ABC, CBS, NBC, CNN, C-Span, and National Public Radio.
Thomas's columns have at times provoked national discussion and been referenced in national media forums and on talk radio.
Next month, Thomas's book "10 Things Your Minister Wants to Tell You (But Can't Because He Needs the Job)" will be published in hardcover by St. Martin's Press. It is already listed for pre-order on Amazon.com.
Admission to the lecture is $6. For more information, contact Tusculum College Acts Outreach at (423) 798-1620 or visit its Web site at http://arts.tusculum.edu.
The Acts, Arts, Academia series is presented by Tusculum College Arts Outreach and supported by Dr. Sam Miller in memory of Mary Agnes Ault Miller, Society of Cicero, Hearts for the Arts, the Tennessee Arts Commission, the National Endowment for the Arts, and Arts Outreach.