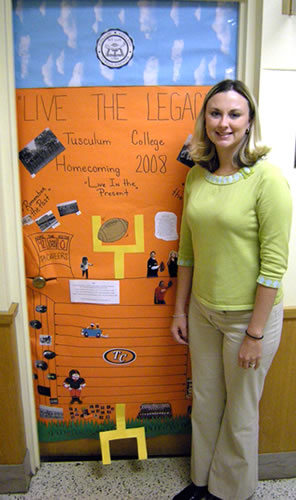 The Student Activities Board and the Office of Student Affairs announced that the winning door in the Homecoming 2008 Door Decoration Contest was designed by Karen Cox and April Lane, representing Student Support Services/TRIO Programs.
The winning design combined the "Live the Legacy" theme for Homecoming 2008 with pictures of faculty and staff members and other decorations inspired by the football game.
April Lane is pictured at right with the winning design.