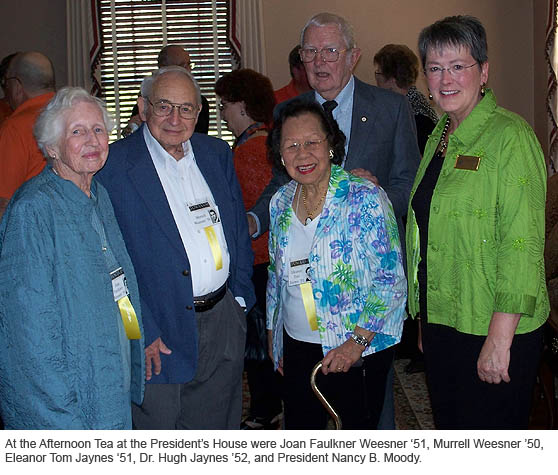 More than 200 alumni returned to campus on October 30-31 for Homecoming 2009, "Tradition Never Graduates."
Alumni participated in such activities as a golf tournament, an afternoon tea hosted by new President Nancy B. Moody and her husband, Tom, at the President's House, Homecoming parade through campus and a memorial walk held at Tusculum Park, as well as tasted some spicy dishes during the campus chili cook-off.
Homecoming also included visits to local attractions such as Myers Pumpkin Patch and Corn Maze, owned and operated by alumna Vera Ann Myers, class of 1987, and an addition to this year's slate of activities, a trip to Bright's Zoo in Jonesborough.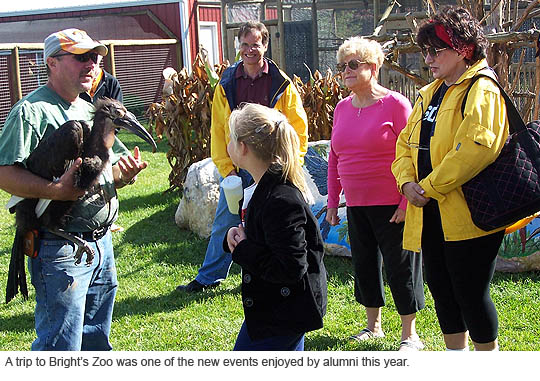 "It is gratifying to see so many of our former students return to revisit old haunts, reconnect with friends and honor the feelings of home that are so vivid with many when they return to their Alma Mater," said Moody.
During a dinner the evening of October 30, three former student-athletes were inducted into the College's Sports Hall of Fame. Inducted were Ricardo Colclough, one of the College's most decorated football players formerly playing in the National Football League for the Kansas City Chiefs and a member of the class of 2004; Lesley Murray, the best women's tennis player in school history and member of the class of 2004, and class of 1994's Kenny Hughes, a stellar pitcher for the baseball team in the 1990s.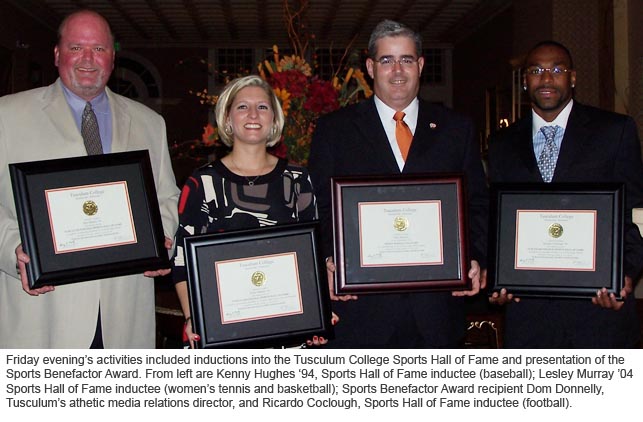 In the months leading up to Homecoming, alumni had the opportunity to nominate fellow alumni for honors or recognize faculty and staff members who have made significant contributions to the College. Presented during the annual Alumni Association meeting were the National Alumni Recognition Award to Athletic Director and Head Football Coach Frankie DeBusk and the Pioneer Award to Dr. Jack Hennessen, a 1945 graduate of Tusculum who had a distinguished career in the military and as an orthopedic surgeon. Hennessen has been a long-time supporter of his alma mater and has served on the College's Board of Trustees.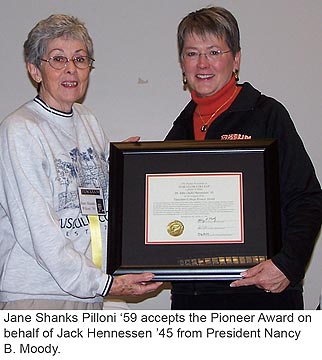 The National Alumni Recognition Award is selected by a vote of the alumni and bestowed on those individuals who have made outstanding contributions to the College. Award winners have excelled during their service to Tusculum College by demonstrating a commitment to the students and the academic programs.
The Pioneer Award is presented each year to an outstanding alumnus or alumna, in recognition of outstanding or meritorious achievement in his or her chosen field; for distinguished service to church, community, country and humanity and for continuing and loyal service to Tusculum College.
More than 40 golfers participated in the annual Alumni Golf Tournament. This year's top prize winners in the Gross Division were: Bobby Bowers, class of 1959; Joe D'Auria, class of 1959; Jack Kilday, class of 1957, and Bill Smith. Winners in the Net Division were Howard Slagle, class of 1961; Santo Cicirello, class of 1963; Bob Riser, class of 1962, and Steve Richey.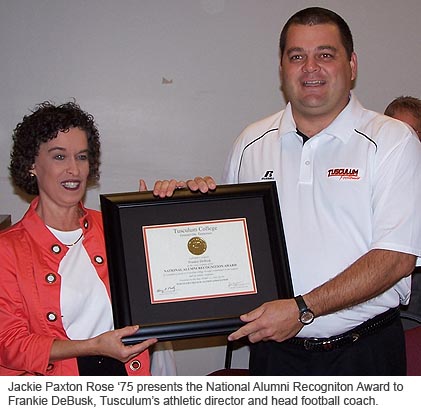 On campus, the Student Alumni Association hosted the 2nd Annual Chili Cook-off. This year awards were presented for both the Best Chili and Showmanship. The staff of the Graduate and Professional Studies department took both trophies, after tallying 150 votes. They beat out a very strong field of competitors that included the 2008 chili champs, the Athletic Department, as well as the Office of Student Affairs, the Facilities Department, the History Department and the Office of Institutional Advancement.
This year a panel of judges was used to determine the winner for best chili. Their votes, which carried 60 percent of the overall points, along with people's choice, which was 40 percent, determined the overall winner. The Showmanship award is voted on entirely by the people, and Graduate and Professional Studies, with their "Virginia Hall House of Corrections" theme, was the fan favorite.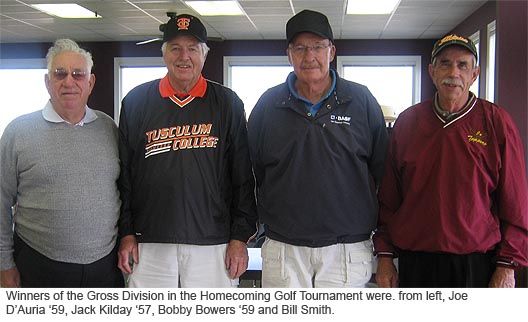 Judges this year were Director of Campus Security Wayne Murphy, alumna Jackie Paxton Rose, class of 1975, and current student and reigning Miss Greene County Candace Babb of Greeneville.
"Homecoming is just that, a chance for our alumni to come home to Tusculum College," said Mary Bartel, associate director of alumni and parent relations. "It was wonderful to have so many back on campus and still showing their support for their alma mater."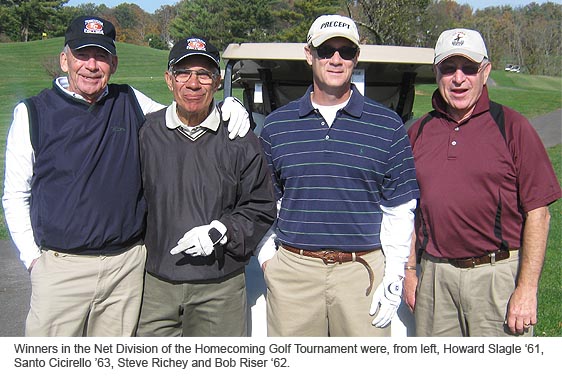 For more information on the Tusculum College alumni programs or Homecoming 2010, contact Bartel at 423-636-7303.
To view photos from Homecoming, please visit the Tusculum Flickr page.