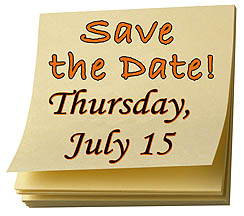 Alumni in the Nashville area are invited to a special alumni event in July.
Nashville area alumni will have an opportunity to get together and reminisce about their days on campus as well as get acquainted with Tusculum President Dr. Nancy B. Moody at an event on Thursday, July 15.
The alumni event will be held at the Hotel Preston near the Nashville Airport. A cash bar will begin at the Pink Slip at the hotel, at 6 p.m. with dinner to follow at 6:30 in the Cafe Isabella, the Preston's restaurant that serves ""Italian comfort food with southern roots." The menu for dinner will include chicken piccata, market fresh vegetables, baked bread, a house salad and carrot cake for dessert.
The cost per person is $35.
Please RSVP by July 8 by calling 1-800-729-0256 ext. 7303 or emailing bsell@tusculum.edu.
Register and pay for the event online.