The 1964 Baseball Team will celebrate the 50th anniversary of its  championship season on Friday, April 11, as guests of honor at the Pioneer baseball game that day. The team members will be special guests at a Pioneer Club event at 4:30 p.m. at Pioneer Park. They will be recognized and introduced on the field prior to the game, which will begin at 6 p.m.
The 1964 baseball team was the Volunteer State Athletic Conference champion, the first time that a baseball team from Tusculum had topped the conference. The Pioneers won the title in a thriller with Carson-Newman College that went into extra innings. The game ended in the 12th after the Pioneers had loaded the bases and a single by Bill Gardner allowed Ed Rogers and Bob Lapsley to score.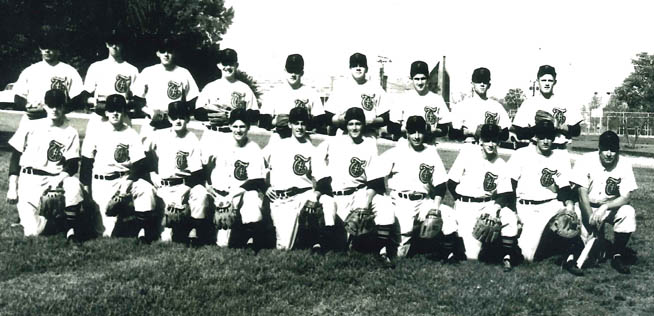 Front row: Bob Lapsley '66, Ray Collins '65, Jim Rich '67, Ed Rogers '64, Tom Satten '67, Steve Monsky, Dave Jurkiewicz '66, Ron Pugh 65, Joe Sipos '68 and Coach Dale Alexander. Back row: Carter Catlett '67, Bill Gardner '69, Jim Brown '66, Bob Griffith '65, Al Makowski '67, Jack Dempsey '68, Eric Black '66, Dick Schultz '66  and Eddie Jeffers '64.