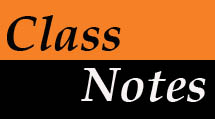 '90s
Lisa Mantooth '95 of Cleveland, TN, is now working as the director of partner relations for the United Way of Bradley County. Previously, Mantooth helped Bradley County residents affected by tornadoes through the Bradley County Long-Term Recovery Organization and will continue to work with that organization. She also served for seven years as the chapter executive of the Hiwasee Chapter of the American Red Cross.
Bronwyn Rector '96 of Franklin, TN, is serving as assistant principal at Longview Elementary School in Spring Hill. Previously, she served as a school psychologist.
Jason Vance '98 of Madisonville, TN, is director of schools the Loudon County School System. His wife, Amanda Hill Vance '98, is director of special education for Monroe County Schools.
'00s
Elaine Ely '00 of Sevierville, TN, has been promoted to senior vice president/bank operations at Mountain National Bank. She has more than 33 years of banking experience and serves as an instructor of the American Bankers Association's Principles of Banking courses at Walters State Community College. She is serving as chairwoman of the Leadership Sevier Board of Directors.
Caleb Slover '03 of Greeneville, TN, is serving as coach of the Cocke County High School. Slover served for several years as an assistant coach for the Pioneer football team, and served as running backs coach and director of football operations.
Kirstie Gust '12 has completed her master's program in accounting at Indiana University. She will begin work in August as a financial management associate at KPMG in Chicago.

'50s
Edna Curtis Purvis '50 of Kingsport, TN, passed away April 27, 2013. Mrs. Purvis was a career librarian and teacher in Kingsport and Sullivan County schools. She was a member of Bethel Presbyterian Church, the Sullivan County Teachers Association and the Alpha Delta Kappa Teachers Sorority. Her survivors include Tusculum alumni, son Calvin B. Purvis '94, sister LaWanda Baskette '48, brother-in-law Silas W. Purvis '44 and sister-in-law Mary B. Purvis '53.
'60s
Sven E. Danielson '64 of Castine, Maine, passed away January 17, 2013, where he had lived for more than 10 years. Mr. Danielson spent three years working in northern New Jersey as a county planner. After leaving county planning, he decided to pursue his love of historic architecture and during his career he restored many historic buildings to their original state but with modern conveniences. Restoration of historic structures and a love of antiques became his passion. His unique talents as a designer and restoration builder were used to develop "The Fields of Tewksbury" and "Bissell Run" in Tewksbury Township which were reproductions of old/new homes. In addition, he developed "Dart's Mill," a historical site in Hunterdon County. The buildings were restored for creative use into a small office complex and day care center. These multiple restored properties in and around New Jersey brought him recognition and were highlighted in numerous national magazines. Mr. Danielson then moved from New Jersey to East Hampton, N.Y., where he restored two homes and resided for many years. Returning to New Jersey years later, he renovated a townhouse where he lived and worked upon retirement. He settled on the coast of Maine in Castine, where he did his final restoration home. Besides homes, Sven had a great passion for collecting antiques and decorating.
'90s
Danise Ranae Nelson '90 of Greeneville, TN, passed away April 28, 2013. Ms. Nelson was a teacher at Mosheim Elementary/Middle School. She was a member of RidgeCrest Bible Church, where she served as a Sunday school teacher. She was a volunteer at Smoky Mountain Day Camp and coached volleyball at Mosheim School.