Former Pioneer stars in three sports have celebrated milestones in the past month in their pursuit of careers in professional sports. Brandon Bartlett '16 was drafted by the Saskatchewan Roughriders of the Canadian Football League.Brad Hawkins '16 has celebrated his first victory as a professional golfer. Devan Watts '17 was named an all-star and was promoted to a higher level minor league affiliate of the Atlanta Braves in the past month.
Bartlett was selected by the Saskatchewan Roughriders in the Canadian Football League supplemental draft earlier this month. A linebacker for the Pioneer football team, he recorded 229 tackles in his three seasons at Tusculum which are 13th-most in program history.  During his 31-game career, Bartlett accounted for nine tackles for loss with four sacks.  His six career fumbles forced are tied for fifth in the Tusculum record book, while also posting two fumble recoveries and an interception.
Bartlett led the Pioneers with his 94 tackles in 2015 as his 8.5 stops per game average was second in the South Atlantic Conference.  He earned All-Region and All-Conference first team honors and forced a team-high three fumbles, which were second in the league and 36th in the country.  During that 2015 campaign, he tallied double-digit tackles on five occasions. Bartlett graduated from Tusculum this past December and was a member of the Athletic Director's Honor Roll while majoring in sport management.  He becomes the 28th Pioneer during the NCAA Division II era (1998-present) to ink a professional football contract.
Hawkins recorded his first victory as a professional golfer at 2017 Charlotte Classic.  The 54-hole GProTour event was held earlier this month at the par-72, 6,757-yard Palisades Country Club. This was his second GProTour event as he tied for eighth place at the Starmount Forest event. Hawkins, a native of Knoxville, TN, starred on the Tusculum golf team from 2014-2016 where he accounted for one of the best playing careers in school history.
His career scoring average of 71.37 established a new school and South Atlantic Conference (SAC) record. His five career medalist wins are tied for third most at Tusculum, while his 24 career sub-par rounds are a Pioneer record.  He was also a semifinalist for the 2016 Jack Nicklaus National Player of the Year Award. Hawkins was named to the 2016 GCAA Division II PING All-America Team and recognized as the 2016 South Atlantic Conference Player of the Year, becoming the fourth Pioneer in program history to earn the league's top golf honor. His seasonal stroke average in 2016 was also a new SAC-best.  Hawkins finished in the top-five in nine of his 12 events, including medalist honors at the State Farm Intercollegiate, Pioneer Classic and Hargett Memorial Intercollegiate.  He qualified for the NCAA II Super Regional where he finished 15th. Hawkins posted a school single-season record 16 sub-par rounds, with nine of those in the 60s, including an 18-hole Tusculum and SAC record 63 at the 2015 Pioneer Classic.  During the Pioneer Classic, he carded the lowest 36-hole score in school and SAC history with an eight-under par 132.  He also established the 54-hole Pioneer and SAC record with a remarkable 16-under par 200 at the 2015 State Farm Intercollegiate.
Hawkins graduated from Tusculum with honors while majoring in sport management. He earned CoSIDA Academic All-America® first team honors and was named to the SAC Commissioner's Honor Roll, Athletic Director's Honor Roll, Dean's List, Charles Oliver Gray Honors List and was a two-time GCAA All-America Scholar. He played his first two collegiate seasons at Walters State Community College, where he guided the Senators to a 2014 NJCAA National Championship while earning All-America honors for a second straight year at the Morristown, TN, school.
Watts was named in early June as an All-Star selection for the 2017 season in the Florida State League. Watts was playing in his first year with the Florida Fire Frogs, a minor league affiliate of the Atlanta Braves, at the time. Later in the month, Watts was promoted to the Mississippi Braves, Atlanta's Double-A affiliate.
He had been selected by the Braves in the 17th round of the 2016 Major League Baseball First-Year Player Draft and made his professional debut last summer with Danville, the Braves' Rookie-League Affiliate in the Appalachian League squad before being moved up to the organization's Single-A affiliate in Rome (GA).  He became that team's closer as he posted a 3-1 record with eight saves and helped lead Rome to a league championship.  Watts worked out with the Braves during spring training this year and was activated on the Atlanta roster on March 18, though he did not make an appearance.
In Watts' two seasons at Tusculum (2015-2016), the NCAA Division II All-Region and All-South Atlantic Conference choice recorded 14 saves and posted a 6-7 record in 99.2 innings of work in his 43 relief appearances. He accounted for a 2.98 career earned run average with 121 strikeouts and 25 walks. His 14 saves are the fourth most in Tusculum history. He earned a spot on the 2016 SAC All-Tournament Team. Watts came through with two victories in two appearances during the SAC Tournament, including the win in Tusculum's 6-5 rain-shortened victory over Catawba that resulted in the Pioneers being named conference  co-champions. He helped the Pioneers advance to the 2016 NCAA Division II Southeast Regional as Tusculum claimed third place honors.  He pitched four shutout innings in his two relief appearances in the NCAA Tournament.  Watts completed his degree and graduated from Tusculum with honors this past spring.  He was a member of the SAC Commissioner's Honor Roll, Athletic Director's Honor Roll, Dean's List and Charles Oliver Gray Honors List.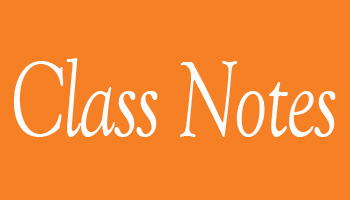 '50s
The Rev. Don Wright '53 and Dorothy Jaynes Wright '54 recently celebrated their 64th anniversary. The couple were married on June 1, 1953, at First Presbyterian Church of Greeneville by the Rev. Robert Clyde Johnson, the pastor and adjunct professor at Tusculum. Don became a Presbyterian minister and served churches for 60 years and Dorothy supported his ministry. The couple has four children, nine grandchildren and two great grandchildren. They are living in Canton, MI.
'70s
The Rev. Marwood B. "Woody" Meredith '71 has been elected President of the Board of Directors of the Athens Christian Preparatory Academy located in Athens, TX.
William Schulte '72 of Hillsborough, NJ, has taught 43 years as the physical education teacher at South Plainfield High School, his high school alma mater.  Schulte was a member of school's baseball and basketball teams as a student at Tusculum. In college he was initially a business major and then changed his area of study to history, but at the suggestion of a professor, he ultimately went on to earn a degree in physical education instead. He landed his first teaching job in 1973 at SPHS and over the years has also coached various levels of basketball and football.
'80s
Mary Beth New '86 is participating in her eighth mission trip to Los Tambos, Belize, with two of her grandsons.
Charles Dietrich '88 has been named assistant vice president of Bank of America in Jersey City, NJ.
'90s
Kimberly Faith Shelton '92 just marked her 20th year anniversary as a math teacher at South Greene High School in the Greene County School System. She has taught for 22 and a half years.
David Stoika '99 recently retired as a well-respected wrestling coach with more than 300 wins. Stoika retired as McMinn County (TN) High School's wrestling coach after this past wrestling season, ending a coaching career of 37 years. At his last match, all the wrestlers and coaches gave him a plaque and a standing ovation for his hard work and success, which included 302 wins despite not having a feeder program directing young talent to McMinn High. During his career, Stoika coached former University of Tennessee football player Shazzon Bradley, who was also a two-time state wrestling champion.
'00s
Nick McBride '05 is running for the office of Knox County (TN) register of deeds in an August general election. McBride is currently the chief deputy of the office. The current register is running for another position in county government. He has served in the office since 1990 and since 2007 in his current position. He is a past treasurer of the Knox County Republican Party and past vice chairman of the Knox County Retirement and Pension Board. He's on the board of the Epilepsy Foundation. He's also immediate past president of the Tennessee Elks Association.
Amanda Weaver Smith '06 of Rogersville, TN, has has been named the new principal of Surgoinsville Elementary School. Smith has served as the assistant principal at Surgoinsville Middle School for the past two years and has 15 years of experience in education in the Hawkins County School System. She has worked at both the elementary and middle school levels as a teacher, RTI facilitator and administrator. Smith participated in the Governor's Academy for School Leadership in the 2016 cohort, served as the teacher leader for Surgoinsville Elementary in 2014-2015 and was the Surgoinsville Elementary School Teacher of the Year and the Hawkins County K-4 Teacher of the Year in 2012-2013.
John Craft '08 has been named to the new position of assistant fire chief in the Greeneville Fire Department. Craft has been with the fire department for 29 years and has served in the ranks of lieutenant, captain and battalion chief. Craft is certified as an advanced emergency medical technician, hazardous materials technician and an instructor. As assistant chief, Craft will oversee daily operations of the department, will fill in during the chief's absence, and will be responsible for the department's budget and personnel matters.
Brandon Broyles '09 has taken an assistant coaching position at Tennessee High School in Bristol, TN. He had served the last five years as the boys' basketball coach at North Greene High School, leading the Huskies to their first district championship in 27 years. The North Greene position was his first as a head coach. He had served seven years as an assistant at Daniel Boone High School.
'10s
Max Gaubert '16 of Athens, GA, just completed his first year teaching self-contained special education at Monroe Area High School and was selected as the teacher of the semester during his first year.
Trustees
Tusculum Trustee Dr. David Baker recently received the coveted Captains of Industry award in May. The Institute of Industrial and Systems Engineers honored Dr. Baker with the Captain of Industry Award, one of its most prestigious awards at the IISE Annual Conference and Expo in May. Captains of Industry Awards honor leaders in business, industry and government such as presidents, CEOs, senior vice presidents and directors of organizations with substantial sales, assets, employment or other resources. Dr. Baker retired in December 2016 from DirecTV after more than eight years as senior vice president of field services for AT&T. He oversaw the company's national network of installation and service providers for DirecTV and was charged with improving the operational efficiency and quality of the customer experience. Previously, Dr. Baker served as executive vice president and COO for On Command Corp. and as CFO and COO for DirecTV Japan. He holds a Ph.D. in mineral economics with a specialization in operations research from the Colorado School of Mines, as well as master's and bachelor's degrees in industrial engineering from West Virginia University.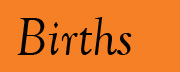 Nick Darnell '06 and wife Emily welcomed a baby girl, Madeline Claire Darnel,l on June 1. She weighed 7 lbs. 11 oz. and was 21.25 inches long.
Megan Hart Chapman '09 and her husband, Clint, welcomed baby Amelia Carol Chapman on April 19, 2017. She weighed 6 lb. 15 oz. and was 19.5 inches long.

Mary Pauline Crews Scott '46 passed away June 8, 2017. Mrs. Scott was a lifelong member of Christ United Methodist Church. She was a very devoted mother and always considered the needs of her children above her own. Her grandchildren and great-grandchildren brought an extra sparkle to her eyes, and she loved spending time with each of them. She had a special love for her four Pomeranian dogs, with each one taking their turn being her faithful companion during many years of her life. Her love for animals was shown in her willingness to always adopt stray animals that found their way to her home. She was a longstanding member of the Greeneville-Greene County Humane Society. In addition to her love for animals, she enjoyed reading, playing cards, word search puzzles and visits from friends. Her survivors include Tusculum alumni: son and daughter—in-law Dr. Haden Scott '75 and Debra (Cox) Scott '74 and son Paul E. Scott '83. Her son-in-law John Fisher has been the architect to design several buildings on the Tusculum campus, including the recently completed Ronald H. and Verna June Meen Center for Science and Math. She was preceded in death by her husband, Dr. George E. Scott '50.
J.W. Douthat '53 of Mohawk, TN, passed away June 18, 2017. Mr. Douthat was a lifelong farmer and co-owner of the former Tri-State Tractor. During the administration of Tennessee Gov. Ned McWherter, he served on the State Tobacco Advisory Board.  Mr. Douthat also served on the Greene County Soil Conservation Board from 1981-2000. He was named Outstanding Conservation Farmer in 1969 and was presented the J.W. Massengill Award for Distinguished Service in Agriculture in 1993. Mr. Douthat served as chairman of the Old Knoxville Highway Water District for 40 years. He was a current member of the Greene County Industrial Development Board and had served on the Greene County Partnership Economic Development Board. Mr. Douthat was a director emeritus of Greene County Bank and served on the Greene County Bank Agriculture Advisory Board. He was a founding member of the Laughlin Health Care Board of Trustees, and attained emeritus status. Mr. Douthat served as a Greene County magistrate (commissioner) for 12 years. He was a member of Concord Baptist Church and the Warrensburg Masonic Lodge. Mr. Douthat was a strong supporter of Greene County Schools, especially the West Greene Fellowship of Christian Athletes and West Greene Future Farmers of America.
Addison Stitt '61 of Howell Township, NJ, passed away February 21, 2017. Mr. Stitt served in the Army Reserves. He was a Technical Sales Director and in sales for most of his career with Pamarco, Passaic Engraving and retired from PanGraphics.  Mr. Stitt was a past member of First Presbyterian Church of Cranford. He was known for his sense of humor, his love of cars, Nascar driver Jimmie Johnson and Frank Sinatra.
Hal 'Buddy' Pruitt '62 of Midway, TN, passed away June 7, 2017, after a five year struggle with Alzheimer's and Parkinson's Disease. Mr. Pruitt was a veteran of the U.S. Air Force. He served as an educator in the Greene County school system for 32 years. He taught and coached at St. James High School and South Greene High School, and was principal at Mosheim Elementary School. Mr. Pruitt retired as principal at West Greene High School after serving in that capacity for 22 years. For several years, he worked as an auctioneer for Greene County Land & Auction Company.  Mr. Pruitt was an active member of Sinking Springs Lutheran Church, where he taught Sunday school, was a member of the choir and served on the church council. He enjoyed traveling, as he and his wife had visited all the continental United States and Alaska.
Michael Wallace '68 of Pittsford, NY, passed away on April 5, 2016. A veteran, Mr. Wallace served his country as a sergeant in the U.S. Air Force, where he was stationed in Dover, DE. Following his honorable discharge from the military, he relocated to Rochester, NY, and began his more than 30-year career with the Xerox Corporation. After his retirement from Xerox, Mr. Wallace was offered the opportunity to become a college professor, passing on business acumen to the young professionals enrolled in his business classes at Medaille College and several other local universities. Beyond his professional accomplishments, he was an active lay leader and member of the United Church of Pittsford family. Mr. Wallace volunteered his time on the boards of several local non-profit organizations, including the YMCA and Heritage Christian Services. He was an avid pupil of the game of golf, where he spent innumerable Saturdays out on the greens enjoying the game with those he held dear. Mr. Wallace was also a competitive card player and had a love for all sports. He was described as a man that lived life to the fullest and will forever be known for his larger-than-life personality, his devotion to friends and family, and his infectious sense of humor. Mr. Wallace was a good, fun-loving, trustworthy soul that will truly be missed by those he leaves behind.
Dr. Ed Campbell '75 of Sparta, NC, passed away on Saturday, June 10, 2017. Dr. Campbell was president of his senior class at Tusculum.  Dr. Campbell was a graduate of Bowman Gray School of Medicine at Wake Forest University. He was a Navy scholarship student while in medical school.  After graduation, he served in the Navy's Medical Corps from 1981- 1988.  Dr. Campbell's life was dedicated to medicine, his family and the Lord Jesus. From September 1988 through March 2017,  Dr. Campbell served people in Mooresville, NC, and surrounding areas as a family physician at Lake Norman Family Medicine.  In the mid 1990s, the practice joined with Piedmont Health Care. He was a self-taught woodworker and enjoyed making all sorts of projects and furniture.  Dr. Campbell loved the outdoors and enjoyed hiking, kayaking, and exploring the woods.  He was an avid reader and stargazer and a friend to all.  In lieu of flowers, memorials are greatly appreciated by the family and may be made to Tusculum 's Science Department, P.O. Box 5040, Greeneville, TN 37743.
Armand Martin Hammer '89 of Mount Juliet, TN, passed away June 19, 2017. Mr. Hammer began his military career as a private in the U.S. Marines and retired as a Major General in the U.S. Army.  For over 35 years, Major General Hammer served the country with integrity, honor, pride and respect for his fellow man. He was a noted athlete, a superior marksman and a disciplined soldier, always searching for perfection and always responsive to the needs of his troops. Maj. Gen. Hammer led by example. He was a true "Mustang" having successfully performed in eight officer and seven enlisted grades. These grades included: major general, brigadier general, colonel, major, captain, first lieutenant, second lieutenant, gunnery sergeant, staff sergeant, sergeant, corporal, lance corporal, private first class, and private. The unique experience gained through holding several officer and enlisted ranks provided Maj. Gen. Hammer with a leadership perspective seldom found in one officer. Having "walked in the other man's shoes" provided Maj. Gen. Hammer with an understanding of military "do's and don'ts" regarding the appropriate style of leadership needed to successfully accomplish any mission or task. His military career consisted of 10 years in the U.S. Marines, 22 years U.S. Army, and three years assigned to the Military Department of Tennessee, for a total of 35 years. The Major General began his career as a private in the Marines, rose to the enlisted rank of gunnery sergeant, received a combat commission as a second lieutenant in Vietnam. He was awarded several decorations and commendations for service in Vietnam and while performing in every position from private to senior non-commissioned officer (NCO) to commanding general. His awards include the Navy Cross, Bronze Star, three Purple Hearts, three Meritorious Service Medals, Air Medal, Army Commendation, Navy Commendation, Navy Achievement Medal, Army Achievement Medal, Combat Action Ribbon, Presidential Unit Citation,  Navy Unit Commendation, USMC Good Conduct Medal, National Defense Service Medal, Armed Forces Expeditionary Medal, Vietnam Service Medal, Republic of Vietnam Medal, Vietnam Cross Gallantry, Army Overseas Medal, Army Service Ribbon, and several medals and commendations awarded from the reserve components. Additionally, he received parachute wings, rifle and pistol expert badges. After his military career, he held the position of state adjutant for the Department of Tennessee from 1994 until 2012, then served as Department Commander from 2012-2013.
Friends of the College
Emily Ogburn Doak passed away June 11, 2017. Mrs. Doak was the wife of Samuel L. Doak '49 H'14, a life trustee of Tusculum and a direct descendent of college founders, the Rev. Samuel Doak and the Rev. Samuel Witherspoon Doak. After moving to Greeneville, the Doaks lived across from campus and were frequently attended college events such as plays, receptions, exhibits and athletic events. Mrs. Doak was a long-time volunteer for the Museums of Tusculum and served for a number of years as membership chairman for the Andrew Johnson Heritage Association, which supports programs of the museums. Mrs. Doak was a veteran, having served as a lieutenant in the U.S. Marine Corps during the Korean War. She was a member of the Junior League of Norfolk-Virginia Beach, the Tuesday Book Club and numerous organizations in Greeneville. She was the recipient of the DIANA award for her volunteer work in the community. Mrs. Doak worked with the American Cancer Society's Road to Recovery and the Look Good, Feel Better programs as well as Bosom Buddies. She and her husband were honored in 2016 by the Greeneville Exchange Club with the Book of Golden Deeds Award that celebrates dedicated volunteers who give of their time and talents to make their community a better place to live. Mrs. Doak was an associate member of Calvary Moravian Church in Winston-Salem and attended the Greeneville Cumberland Presbyterian Church and First Presbyterian Church of Greeneville. Memorial gifts may be made to the Samuel Doak Endowed Scholarship Fund at Tusculum, P.O. Box 5040, Greeneville, TN 37743-5040.