A Tusculum College student was one of 23 winners nationwide in a recent Power Up promotion, conducted by Sodexo, the college's food service vendor.
More than 600 colleges and universities nationwide participated in the event.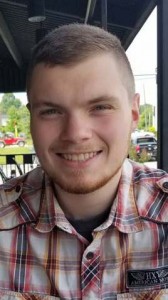 Kristopher Adams, a sophomore from Rogersville, was selected as one of 23 winners in Sodexo's Power Up "Retro Renegade" National Prize Sweepstakes. He will receive one of 10 grand prizes, a Microsoft Xbox One S, two video game packs and a $200 Best Buy gift card as part of the Retro Renegade prize.
Power Up is part of an ongoing resident dining promotion series sponsored by Sodexo. The promotion was designed to feature today's gaming culture among college students, while also spotlighting the importance of delicious foods that help students power through their busy days.