The Doak House Museum announces its next adult workshop in its "Crafting Appalachia" adult class series. Broom making, led by local artisan Keith Bowman, will be offered on Saturdays, Sept. 8 and 15.
Class members will finish seven brooms over the two days of instruction, which will last from 10 a.m. to 4 p.m. A $55 class fee covers all materials and instruction.
In the broom making class, students learn how to make traditional hand-made brooms including the Native American Turkey Wing style, a pot scrubber, whisk broom and several others.
"It is important that we continue to pass these traditional methods from generation to generation," said Doak House Site Manager Leah Walker. "We are proud to be a part of preserving and teaching the arts, crafts and folkways of Appalachia."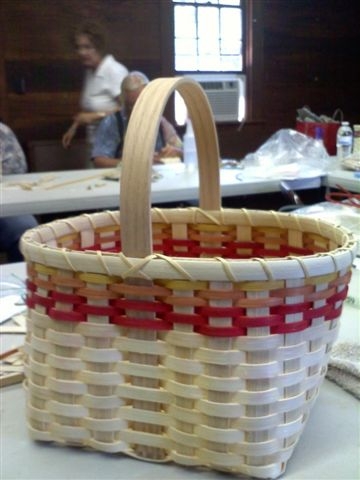 Later in the fall, the series will include a basket making workshop on Oct. 12 and 13, from 10 a.m. to 4 p.m. Students will learn to make Appalachian Rib style baskets under the instruction of Darlene "Honey" McCleish, who has instructed basket weaving for five years.
Students will be taught basket weaving fundamentals on the first day of class with attention to forming a God's Eye, preparing and inserting ribs, shaping, filling and weaving a rib style basket. Students will have the option of finishing their basket on the second day or at home. Students are requested to bring a small flat-head screw driver, sharp scissors, an old towel and about 25 spring-type clothes pins.
Class sizes are limited, to make a reservation or find out more information call Walker at 423-636-8554 or email lwalker@tusculum.edu
This series of adult classes is made possible in part by a generous two-year grant from the East Tennessee Foundation's Arts Fund for East Tennessee.
The Doak House Museum is operated by the Department of Museum Program and Studies of Tusculum College. The two museum is also part of the National Historic District on the Tusculum College campus. Follow the museum on Facebook and Twitter to learn the latest news and upcoming events or visit its Web site at www.tusculum.edu/museums to learn more about the variety of programs offered at the museum.