The faculty and staff of Tusculum College Knoxville Regional Center volunteered at the Second Harvest Food Bank in Maryville in honor of Nettie Fowler McCormick Service Day.  Approximately 15 people participated, and the group bagged, weighed, tagged and boxed more than 700 pounds of corn flakes.
"It was a great experience for us, and hopefully we di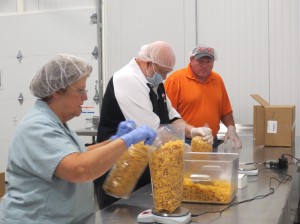 d them some good as well," said Stephanie Langley of KRC's Student Support Services Office.