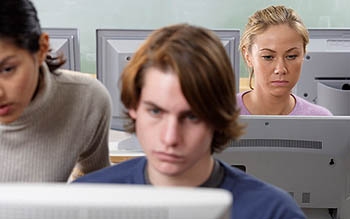 Tusculum College is now offering online mathematics modules to remediate math skill weaknesses prior to the start of fall semester.
The non-credit hour modules are available free of charge to all currently enrolled Tusculum students, as well as new students who have submitted their enrollment deposit.
.The modules are being funded through the federal Investing in Innovation (I3) technology grant and a partnership with the National Repository of Online Coursework.
Modules are non-credit, skill-building programs that if completed successfully can eliminate the need for students to take remedial courses during the regular academic term.
After completion of the online program, students will have the opportunity to complete an assessment to demonstrate that skill weaknesses have been remediated.
For more information, contact Deborah Gietema, instructor of mathematics at dgietema@tusculum.edu.