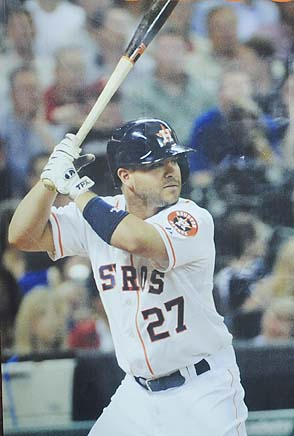 Alumni, students, parents, faculty and staff members are all invited to enjoy an evening at the ball park Monday, Aug. 25, "Tusculum College Night at the Astros."
Each Tusculum alumnus,  parent, faculty member and staff member to RSVP will receive free tickets to the Greeneville Astros baseball game that night at Pioneer Park on campus (limit two per family). Additional tickets will be available at a discounted rate, $4 per person. Admission for Tusculum students is $1 with a student ID.
The Astros will be taking on the Bluefield Blue Jays at 7 p.m. in Appalachian Minor League conference play. The Astros will have a special promotion that night – fans arriving early will receive a free Greeneville Astros stadium blanket as they enter the gates.
Please RSVP by Monday, Aug. 18, by calling 423-636-7303 or emailing alumni@tusculum.edu