Dr. Rick Toomey, former assistant professor at Tusculum College, has written a book about the life of his cousin, Debbie McDonald, who experienced severe brain trauma that left her in a vegetative state, and her journey to a life dominated by joy and hope.
Toomey's book is titled, "I'm Fine:  A Story of Overcoming Adversity Through God's Grace." It details Debbie's story beginning with a tragic automobile accident in January 1965, which took the life of her brother and left her in a comatose state.  Through prayer, loving care and her indomitable spirit, Debbie regained all her mental functioning and some of her physical abilities.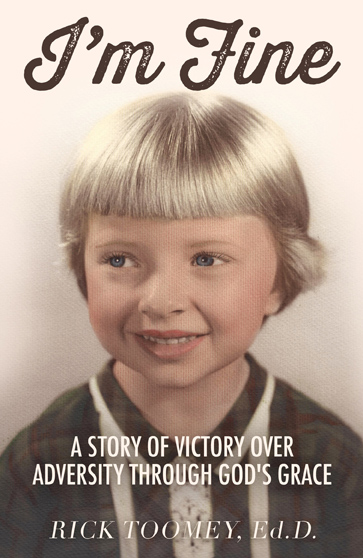 Toomey is a graduate of McMinn County High School and earned his bachelor's and doctoral degrees from the University of Tennessee. He also received a Master of Religious Education from Southern Baptist Theological Seminary and served in several ministerial positions for 10 years.
During Toomey's time at Tusculum, he taught numerous courses in the master's program for Human Resource Development and Organizational Training and Development.
The book can be purchased on Amazon on Kindle Direct Publishing.