Back by popular demand, "Haints and Boogers: Ghosts and Spirits at Tusculum College and Upper East Tennessee" will return in a supersized program.
This year's event will be a Tusculum College arts and lecture credit event, beginning at 6 p.m. on Tuesday, Oct. 29, in the specially-darkened main reading room of the Thomas J. Garland Library. The entire library staff will be involved in parts of the presentation, including Elmer the Library Gremlin.
The presentation will include illustrated stories concerning paranormal activities on campus and in the surrounding community, and refreshments will follow the presentation.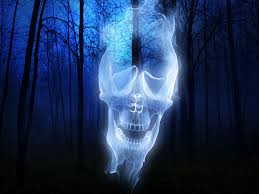 "We have expanded the program this year to include ghost stories of Tusculum College, plus Greene County and the East Tennessee region," said Library Director Jack Smith. "The event is open to the public, free of charge and will include ghost stories and tales from Virginia, Haynes and Katherine halls on the main Tusculum campus."
For more information, contact the Garland Library at 423-636-7320.