Tennessee adults who wish to pursue an associate degree now have access to additional financial aid through the Tennessee Reconnect program and may apply those dollars toward the online Associate of Arts degree at Tusculum.
Tennessee Reconnect builds off the Tennessee Promise program, which provides high school graduates two years of tuition-free college when enrolled in an associate's degree or technical program, by establishing a last-dollar scholarship to earn an associate degree or technical certificate free of tuition or mandatory fees.
According to Dr. James Hurley, president of Tusculum, Tennessee Reconnect is opening doors to all Tennesseans.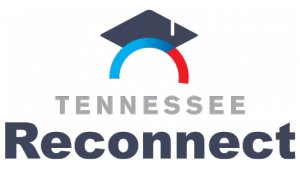 "If you're a Tennessee resident, there is no better time than now to enroll in a degree program and begin the path to making a positive change in your life," said Dr. Hurley. "Through Tennessee Reconnect, the financial barriers are broken down to make higher education accessible to anyone with a desire to earn a degree."
To be eligible for Tennessee Reconnect, a student must not already hold an associate or bachelor's degree, must be a Tennessee resident for at least one year and be determined as an independent student on the FAFSA.
"We encourage adults considering an associate degree to explore Tusculum's program. The benefits of pursuing an associate degree at a private institution are many," said Lindsey Seal, director of Graduate and Professional Studies enrollment. "We are committed to offering an affordable education with flexible options for working and career-minded adults. Even if you are currently satisfied with your career, a degree can open up new doors for promotion and increase your earning potential."
Anyone interested may contact Seal at 423.636.7300 to find out more about Tennessee Reconnect and Tusculum's online associates degree program.