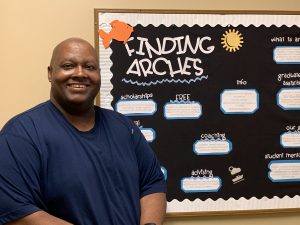 Here's some online tutorials to help with math, math anxiety, grammar/writing, and APA.
---
Math/Alegbra
PurpleMath.com
http://www.purplemath.com/linking.htm
Contains lessons; site reviews of other online tutoring and lessons, quizzes and worksheets; homework guidelines; and a Study Skills Self-Survey.
AAA Math.com
http://www.aaamath.com
Contains hundreds of pages of basic Math skills with interactive practice on every page. Includes an explanation of the math topic and several challenge games on every page.
Math Goodies
http://www.mathgoodies.com
Portal for online math help. They have provided free interactive lessons, puzzles and worksheets since 1998. Math Goodies is a pioneer of free math homework help.
Ask Dr. Math
http://www.mathforum.org/dr.math
Ask Dr. Math is the math forum at Drexel University.
Algebrahelp.com
http://www.algebrahelp.com/index.jsp
A collection of lessons, calculators, and worksheets created to assist students and teachers of algebra.
S.O.S. MATHematics
http://www.sosmath.com/
Your free resource for math review material from Algebra to Differential Equations! The perfect study site for high school, college students and adult learners. Get help to do your homework, refresh your memory, prepare for a test, etc.
Math.com
http://www.math.com
The world of online mathematics!
Math Tutor
http://www.hhpublishing.com/mathtutor
Contains lessons that cover almost all topics of beginning algebra. Each lesson includes a preview of prior knowledge needed for success, interactive instruction on the topic, guided practice with complete solutions, and a self-test at the end of the lesson.
ThatQuiz.com
http://www.thatquiz.com
Math tests for students, math testing for teachers. The best online resource for mathematics on the web today with over 400,000 graded exams.
Coolmath.com
http://www.coolmath.com/algebra/index.html
Bored with Algebra? Confused by Algebra? Hate Algebra? Yeah, we can fix that. Coolmath Algebra has hundreds of really easy to follow lessons and examples that will make you a successful algebra student.
WTAMU Virtual Math Lab
http://www.wtamu.edu/academic/anns/mps/math/mathlab/
West Texas A&M University's Virtual Math Lab. If you need help in College Algebra, Intermediate Algebra, Beginning Algebra, or preparing for the math part of the THEA, ACCUPLACER, or general GRE tests, you have come to the right place. Note that you do not have to be a student at WTAMU to use any of these online tutorials. They were created as a service to anyone who needs help in these areas of math.
Webmath.com
http://www.webmath.com
Are you stuck on a math problem? We'd like to help you solve it. You'll find over 100 instant-answer, self-help, math solvers, ready to provide you with instant help on your math problem.
Math Anxiety
Mathpower.com
http://www.mathpower.com/anxtest.htm
Do you have math anxiety? A Self-Test.
Reduce Math Anxiety
http://www.mathpower.com/reduce.htm
Ten Ways to Reduce Math Anxiety.
Tips on Studying Math
http://www.mccc.edu/~kelld/page1000.html
Tips on Studying Math.
Grammar/Writing
Online Writing Lab
http://owl.english.purdue.edu
Online Writing Lab (OWL) at Purdue offers online handouts covering writing, research, grammar, and MLA and APA style.
Grammar Bytes!
www.chompchomp.com/terms.htm
Grammar Bytes! Find detailed definitions of common grammar terms–everything from abstract nouns to verbs! Test your grammar knowledge here. Fun interactive exercises await! Teachers love proof, so keep track of the work that you complete! Download the handouts that accompany the interactive exercises. Don't have time to do the exercises? Get tips and rules here–fast!
HyperGrammar
http://www.uottawa.ca/academic/arts/writcent/hypergrammar/grammar.html
HyperGrammar, an electronic grammar course, produced by the Writing Centre at the University of Ottawa.
APA Guides
APA Formatting and Style Guide
http://owl.english.purdue.edu/owl/resource/560/01/
This resource, revised according to the 5th edition of the APA manual, offers examples for the general format of APA research papers, in-text citations, endnotes/footnotes, and the reference page.
APA Quick Reference
http://www.tusculum.edu/pages/library/APAquickrefcox.htm
Quick Reference Guide for Referencing and Citing Literature According to The Publication Manual of the American Psychological Association by Bill Cox, Ph.D.:
APA Research Style Crib Sheet
http://www.wooster.edu/psychology/apa-crib.html
APA Research Style Crib Sheet by Russ Dewey from Georgia Southern University
APA Online Style Tips
http://www.apastyle.org/previoustips.html
Psychology With Style
http://www.uwsp.edu/psych/apa4b.htm
A Hypertext Writing Guide by M. Plonsky, Ph.D. from the University of Wisconsin.
APA Citation Guide
http://library.osu.edu/sites/guides/apagd.php
APA help from The Ohio State Universities Library.