Staff Members of the Office of Institutional Advancement, Marketing and Communication
---
JILL SALYERS
Vice President of Institutional Advancement, Marketing and Communication
Email: jsalyers@tusculum.edu
Jill Salyers is vice president of the Office of Institutional Advancement, Marketing and Communication. She oversees the staff and its departments, including development and alumni engagement. She manages a donor portfolio and is responsible for meeting the goals of the Advancement Office in support of the goals and mission of Tusculum. She also serves as a member of the President's Cabinet and helps guide the overall operation and growth of the institution.
Originally from Upstate New York and raised in South Florida, Salyers has called Northeast Tennessee home for more than 20 years and is a proud alumna of Tusculum, where she earned a bachelor's degree in organizational management.
After college, Salyers joined United Way of Greater Kingsport. During her time there, she worked with thousands of volunteers to facilitate the distribution of millions of locally donated dollars to local nonprofit agencies, facilitated organizational strategic planning and implementation and directed the assessment of community needs and implementation of community programming to meet those needs.
Salyers went on to serve as the director of public relations and marketing for Eastern Eight Community Development Corporation, where she facilitated organizational strategic planning and implementation and provided direct services to agency clients. In 2013, she began service as Tri-Cities field director in the office of United States Senator Bob Corker.
---
NICOLE RADER
Director of Alumni Engagement
Email: nrader@tusculum.edu
KIM KIDWELL
Director of the Tusculum Fund
Email: kkidwell@tusculum.edu
JIM WOZNIAK
Director of Communication
Email: jwozniak@tusculum.edu
BONNIE BROWN
Administrative Assistant
Email: bjbrown@tusculum.edu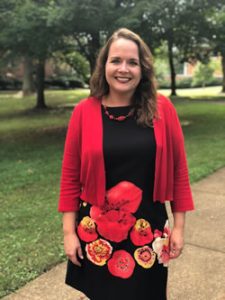 LARALEE HARKLEROAD
Director of Marketing
Email: lharkleroad@tusculum.edu
BROOKE WEDDING
Creative and Social Media Manager
Email: bwedding@tusculum.edu
LISA SHIVELER
Grant Writer
Email: lshiveler@tusculum.edu